Learn Serbian with fun and refresh your knowledge effectively. ✓ With this course it is possible: Convince yourself with the risk-free demo!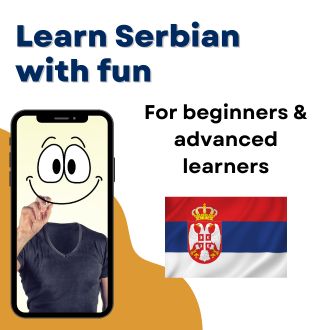 There are many reasons that speak for learning a new language. It may come in handy when traveling or working, if you're interested in a country and its language, or simply if you wish to broaden your horizons. Unfortunately, most of us tend to have this ambitious wish and not follow up on it. Language courses aren't always affordable and might not fit into our schedule. Thinking back to school, learning languages was kind of a hassle and a lot of work. It's a pity because there's certainly another, fun way to learn a new language – with this Serbian language course!
Learn Serbian with fun – Serbian language course of the extra class
Are you looking for an Serbian course that…
…adapts to your individual pace?
…offers deep language immersion?
…provides active and interactive exercises?
…gives you boundless flexibility in learning?
Then this language course is right for you!
Risk-free – No subscription – no bank data required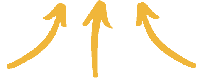 Become fluent in Serbian quickly: How does it work?
This language course is unlike any other language course. It utilizes innovative and highly efficient learning methods that allow for a quick and intensive learning process. Through SuperLearning and the long-term memory method, you'll achieve learning results 32% quicker and memorize information considerably better.

Short and entertaining units make learning fun and fuel motivation – this language course turns learning Serbian into a no-brainer. All you need to do is complete the different tasks you are given each day. The tasks are designed to create an efficient and overall enjoyable learning experience.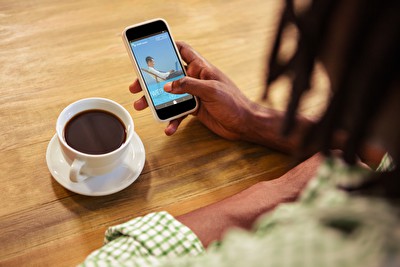 The Basic Course teaches you core vocabulary of more than 1,300 words (corresponds with level A2 of the European Framework of Reference)). With a vocabulary of 5,000 words, the All-in-One Package lays the focus on more in-depth language skills (corresponds with level C2).
You'll be learning new words in their topical context as well as through dialogues and idioms. All texts are reliable recordings of native Serbian speakers.
You'll receive new information and exercises on a daily basis to familiarize yourself with Serbian grammar. Targeted repetitions entrench everything you learn in your long-term memory. And the good news is: You won't have to worry about managing your revisions and can fully rely on the course.
---
Try it now for free and without commitment!
Once-Off payment of €29.95 to gain 10-year access to the Serbian language course!
–> Click here for more information and to see all available packages.* <–
---
Reading and listening tasks as well as a sentence and verb construction trainer explain rules in a comprehensive fashion and help you memorize information quickly. You may also use the audio trainer to revise and practice vocabulary whenever you want.
All units and topics build upon each other to facilitate the learning process and enable you to master Serbian in a short amount of time. The designated study time is 17 minutes per day but you can of course spend less or more time practicing your Serbian.
However, the temptation to study for longer is strong. By learning more, you can collect points to receive rewards and surprises as well as compare your learning progress with other students. This reward system is guaranteed to be addictive!
Since this course is an online course, you can study whenever you wish on any compatible device.
Note: You've also got the chance to meet new people and communicate with other learners in the Insider Community, where you'll meet many like-minded people and study partners.
What does the course include?
This Serbian course contains daily tasks that link newly learnt information to existing knowledge, which you'll revise until it's entrenched in your long-term memory. The large number of tasks and topics are varied and entertaining.
In order to create a dynamic and realistic learning experience, the course concentrates on a fictional group of people in different real-life situations using dialogues to teach a natural and authentic use of the Serbian language.
If you wish to deepen or check what you've learnt, you can use a variety of exercises and testing methods such as fill-in-the-blank texts, dictation tasks or multiple-choice questions. Work on your text comprehension by reading or listening to texts or play vocabulary in the background to revise and improve your feeling for languages.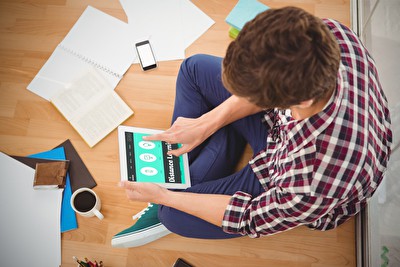 If you prefer to learn the 'classic' way and would rather have something printed to work with, you can print practical revision cards to use as a learning aid.
In order to boost motivation and help you keep track of your learning progress, you can collect 'study miles' to achieve higher levels.
This language course also offers a very special feature: SuperLearning Music, dedicated meditation music that is supposed to create an environment of deep relaxation as well as foster concentration and the student's learning ability. While listening to this music can help you learn 30% faster, you can play it anytime outside of the language course as well.
The language course also includes an insightful tutorial with many tips on how to learn languages successfully and quickly.
An updated version of the Serbian course software is available for all common operating systems on PC, smartphones and tablets.
A new language can benefit you in many ways:
While traveling: Whether you're on holiday or traveling the world; knowing the local language will make getting around and meeting new friends easier.
At work: Every foreign language is an impressive addition to your CV and opens doors to new job opportunities abroad.
With your family, partner and friends: Have you got family that live in a different country? Your partner speaks a different language? You've got friends from all around the world? Knowing your counterpart's language shows great appreciation and can deepen the bond between people.
For your own progress: A new language always offers a new perspective on life. Watching a movie or reading a book in its original version, for instance, is a completely new experience.
As 'brain jogging': Studies show that it's important for us to keep learning and developing ourselves. The result is a happier and longer life as well as a reduced risk of dementia. Learning a language, in particular, stimulates our brain and nourishes our self-confidence.
As you can see, learning a language is a process that's worthwhile and can even be a lot of fun. If you, too, always wanted to learn Serbian – this is your opportunity to seize! Give it a try, and you'll see that you'll be able to develop your Serbian skills quickly and easily.
Try it now for free and without commitment!
Once-Off payment of €29.95 to gain 10-year access to the Serbian language course!
–> Click here for more information and to see all available packages.* <–
---
Click here to see the language courses for over 80 more languages.
Learn Serbian in other learning languages:
---
Other recommended Serbian language courses: